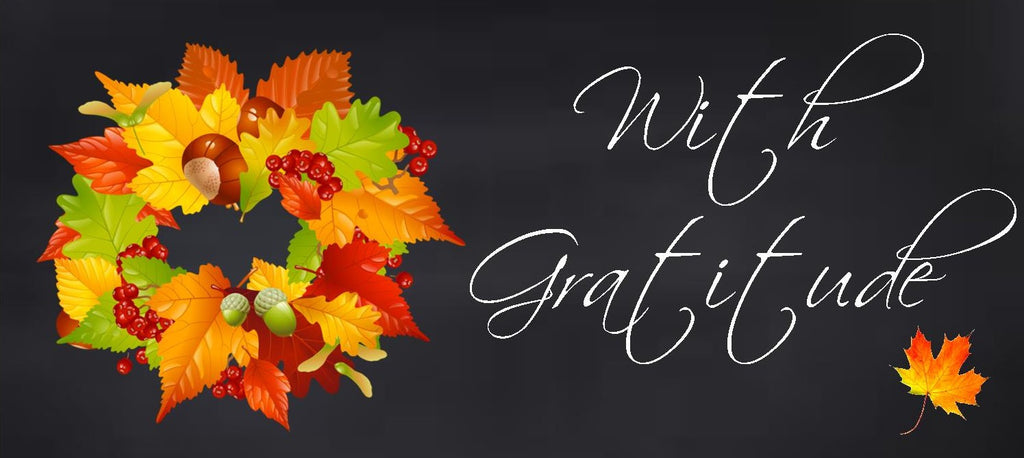 Growing Your Business With Gratitude
Growing your network through word of mouth referrals is a very cost effective way to attract new customers and grow brand loyalty for the long term. The key is to build strong relationships with your clients, partners, vendors and suppliers. This four part blog series discusses how to organize a personalized gift giving program which delights your business contacts and builds your business through referrals.
 Part 1 of 4 – Making the List: People We Are Thankful For
As Thanksgiving approaches and our thoughts turn to the meal that brings family and friends together, we are reminded of the people that make our day and year even more special. This post begins the first of a four part series on celebrating Thanksgiving and being thankful for business.
 We all have someone we're grateful for. It's everyone from the co-workers who go the extra mile to complete projects to the suppliers who fulfill last minute requests to the customers who love our businesses and happily share the news with others. We can all find people in these areas that we are grateful for. We need only ask ourselves:
 I am thankful for____________ because he or she ___________________________
 Once we know who we are grateful for, we will know who to thank. Start a list here This may be a long list, but it should get us thinking about how to say "Thank You".
 We'll look at meaningful ways to say, "Thank You" in our next post.