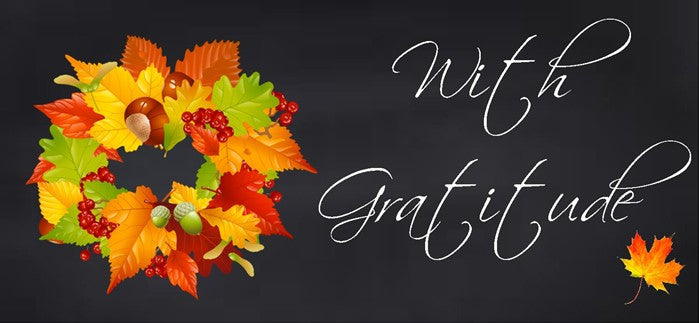 Part 4 of 4 – Surprise and Delight All Year Long
Now that we've got some great ideas for thoughtful gifts, let's discuss ways to surprise and delight our customers throughout the year. It's everything from the first meeting to saying, "thank you" after a sale to celebrating important milestones and occasions in between.
 Successful gift giving is consistent, timely and as individual as you and your brand.
Set your business apart by including small perks and extras to make your customers interaction with your company one they'll remember.  Delighting customers with unexpected gifts builds customer loyalty, increases referrals and repeat business.
Knowledge and expertise are only part of the customer experience. Businesses are expected to exceed expectations and strive to be the best in their profession and earn five stars along the way. Gift giving enhances that experience and keeps your company top of mind. Thoughtful businesses look for times to give business gifts when their customers least expect it and delight them with a small client gift or token of gratitude.
It's everything from stopping by to say, "hi" when meeting someone new to saying "nice to meet you" after the first meeting or "thanks for the referral" to a trusted partner or vendor.
People love working with businesses they trust and share their values.  Giving a "welcome to our company" or "we appreciate your business" gift after the sale keeps your business top of mind of companies they want to work with. They'll appreciate your thoughtfulness and remember you the next time they or someone they know needs your products or services.    
As gift experts we've seen our client gifts be successful for businesses and professionals that partner with us for gift giving. We've had many success stories and the following is a real-life example. A  local plumbing company partnered with us to send thank you gifts to their clients for their referrals. One of the clients who received a gift from the plumbing company called back to say thank you for the gift, while at the same time referring a new job to the plumbing company worth thousands of dollars. The investment the plumbing company made in business gifts generated customer satisfaction, as well as a high ROI in terms of new business generated.
Each day brings new opportunities to surprise and delight customers in unexpected ways. In our next blog series, we'll explore ways to delight your customers throughout the year and share stories of how other professionals have delighted their clients with custom gifts from Heartwarming Treasures ®.